Science Creates Excellence
Basic and applied research at ERC has created the emergence of numerous talents and valuable discoveries. Throughout years interdisciplinary research has engaged AUA faculty and students, as well as prominent industries in Armenia and globally into groundbreaking innovations.
The major ongoing projects at ERC are:
STEMGen
A three-year  "STEMGen" program aims to boost the quality of science and math teaching in middle and high schools, increase the number of students interested to pursue STEM higher education, promote the importance of STEM for the nation's economic development.The program has two big components: teacher training and STEM summer camp for students.
Facebook: ԳիտՍԵՐունդ
Startup-Mentor Matching Network (SMMN)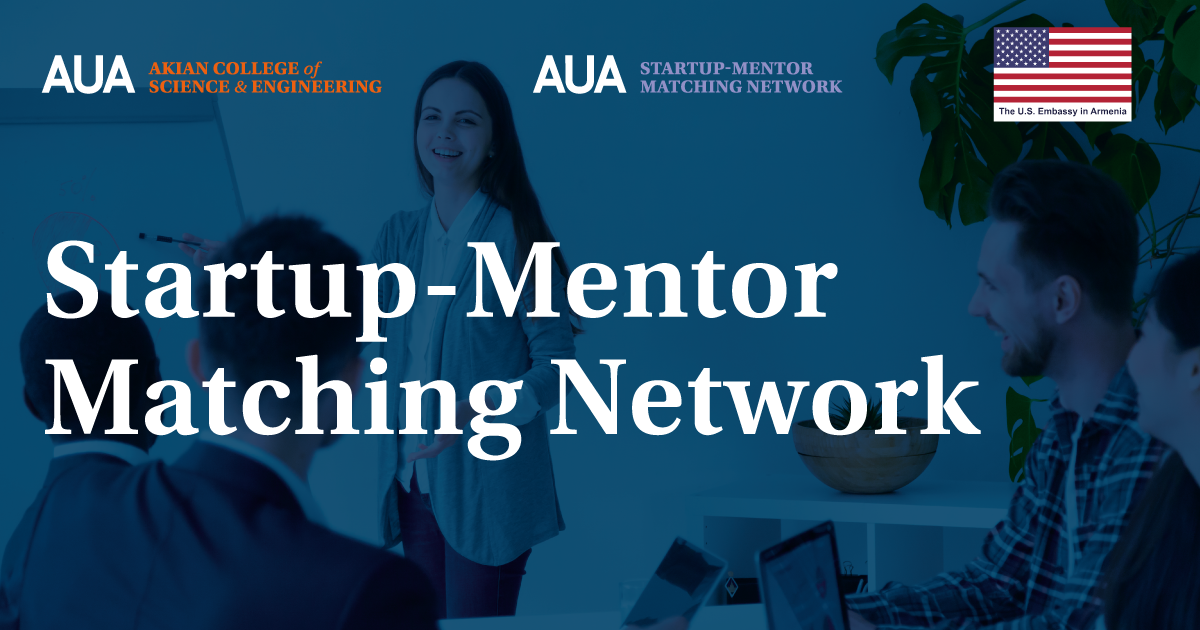 Startup-Mentor Matching Network (SMMN) creates a portal for startupers to meet their mentors among US alumni and an opportunity for US alumni to network, share their experience with young entrepreneurs and contribute to economic growth in Armenia.
Facebook:  https://www.facebook.com/SMMN.AUA/
ResponDrone

ResponDrone is an international project co-funded by the EU and Korean government, which is dedicated to developing and applying a situational awareness system in emergency situations, providing critical information and communication services to first responders.
Weather Balloon project with AYAS
AUA & Mentor Graphics Collaboration
The American University of Armenia (AUA) and Mentor, a Siemens business and U.S.-based electronic design automation leader, initiated a mutually beneficial collaborative relationship back in 2012. Since then, AUA researchers have annually engaged in joint research projects on a wide variety of topics, including data compression, mechanical stress modeling and calibration, circuit analysis, chemical-mechanical polishing (CMP) of computer chips, and machine learning. The projects were conducted with annual research funding from Mentor.
AUA - Harvard Collaboration
The goal of the Intramedullary Nailing with the Proximal Femoral Nail Antirotation (Jointly with Harvard) project was to initiate the design and production of short intramedullary nails (orthopedic implant) for treatment of femoral fractures. The first initiative is the modified IM nail, a mainstay of trauma care for elderly bone fractures. As a result of the sustained cooperation between HMS and AUA, the team has been able to design a system that reduces the complication of the surgical kit, reduces inventory and cost, and streamlines care delivery. Over the past two years, the team has completed  the design and revision work for this IM nail and produced the first prototype.
CocaCola & AUA Collaboration
AUA College of Science and Engineering and Coca Cola Armenia LLC have launched a short-term collaboration project with long-term results. The project involves a group of students and researchers from the Program of Engineering Sciences who will develop a platform to automate and manage the work of the "Bottle Washer Caustic Solution Filtration System".
The platform will provide a module that reads the inputs coming from the valves and sensors attached to the physical system. It will also provide tools to manage the state of some of the valves from the software. A user friendly Graphical User interface will be implemented to help the technician to monitor and manage the state of the system.